Mutsy EVO Frame urban nomad Industrial Black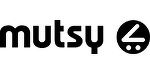 more of Mutsy
Delivery Time:

Approx. 2 working days
Free shipping from €50

DHL

Shipping within Germany is free of charge for orders over 50 €.

We charge 4.95€ shipping for all orders under 50€. Book orders are delivered free of charge.

All orders are shipped with DHL and are insured for a value of up to 500€.

After receiving your payment, on-stock items are shipped within 2 business days.

This does not include the actual delivery by DHL. DHL normally requires approximately 3 to 5 business days for delivery within Germany. If you would like to receive your order more quickly, then please select oneday eXpress delivery when ordering.

DHL international

We charge up to 11.99€ for shipping to the below mentioned countries

All orders are shipped with DHL and are insured for a value of up to 500€.



EU-wide shipping information

Country

Shipping Cost

Payment

Shipping Duration

Bulgarien

11,99 €

Vorkasse, PayPal, PayPal CZ

4-6

Zypern

11,99 €

Vorkasse, PayPal, PayPal CZ

Estland

11,99 €

Kreditkarte, Kreditkarte, Vorkasse, PayPal, PayPal CZ

4-6

Ungarn

11,99 €

Kreditkarte, Kreditkarte, Vorkasse, PayPal, PayPal CZ

4-6

Lettland

11,99 €

Kreditkarte, Kreditkarte, Vorkasse, PayPal, PayPal CZ

4-5

Litauen

11,99 €

Kreditkarte, Kreditkarte, Vorkasse, PayPal, PayPal CZ

4-6

Malta

11,99 €

Vorkasse, PayPal, PayPal CZ

Rumänien

11,99 €

Vorkasse, PayPal, PayPal CZ

4-6

Slowenien

11,99 €

Vorkasse, PayPal, PayPal CZ

3-5

Luxemburg

8,99 €

Kreditkarte, EBAY PayPal, Kreditkarte, Vorkasse, PayPal, PayPal CZ

2-3

Großbritannien

8,99 €

Kreditkarte, EBAY PayPal, Kreditkarte, Vorkasse, PayPal, PayPal CZ

3-5

Irland

11,99 €

Kreditkarte, Kreditkarte, Vorkasse, PayPal, PayPal CZ

3-5

Portugal

11,99 €

Kreditkarte, Kreditkarte, Vorkasse, PayPal, PayPal CZ

4-5

Griechenland

11,99 €

Vorkasse, PayPal, PayPal CZ

3-5
Product description
Art.No.: A098954
Mutsy EVO Frame urban nomad Industrial Black
The entire Mutsy collection is modular offering a wide, versatile system for every family and stages in life.

The Urban Nomad collection really hits the mark: Ergonomics and flexibility are emphasised, as well as lightweight and easy-fold away design with natural colours and leather surface. Have fun exploring!

Your baby seems to float with Mutsy Evo, it is so comfortable and easy to use. The front wheels rotate at a 360° angle providing maximal mobility. They can be locked in one position on rough terrain, such as dirt paths. The Mutsy Evo frame can be fold together with the attached seat. You can attach and remove the wheels in no time. Just push the button to unlock the system. Frame and seat are easy to carry. The basket between the wheels can hold your shopping or baby utensils.

FEATURES:
• Handle bar is adjustable in height
• Frame with seat foldable
• Seat fastening adjustable
• Front wheels feature unique swivel/lock system
• Wheels are easy to attach
• Brakes are easy to use
• integrated footrest
• Can be transformed from a pram to a buggy.
• Reversible seat
• stable, comfortable and versatile
• Handle bar covered with synthetic leather

Can be combined with:
• Evo Carrycot
• Evo Seat with Sun Canopy and Bar
• Safe2go car seat, group 0+
• Maxi Cosi car seat, group 0+

Specifications:
• Frame with wheels: 8.2 kg
• Frame without wheels: 5.3 kg
• Unfolded frame: 89 x 61 x 105 cm
• Folded frame: 68 x 61 x 29 cm
• Folded frame without wheels: 61 x 47 x 31 cm


Includes the Evo urban nomad frame and 4 wheels only.
Service
Our Service Team - our service team helps you at all times!
We will be happy to answer questions you may have on our products. Contact us if you have any questions by sending us an email at info@baby-markt.com or call our service hotline +49 (0)231 - 53471293 (Monday-Friday 8am to 5pm).
Shipping information
Parcel delivery:
We ship your order to the address of your choice. It does not need to be the same as the invoice address. If you are not at home during the day, you can have your parcel sent to your working place, a friend or relatives.
If you are not present at the time of delivery, our logistic partner will usually leave your parcel with a neighbour or in a deposit nearby. In this case, a note will be left in your post box.