MAXI COSI Pebble Grey gravel (Q Design)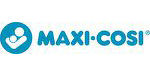 more of Maxi Cosi
Delivery Time:

Approx. 2 working days
Free shipping from €50

DHL

Shipping within Germany is free of charge for orders over 50 €.

We charge 4.95€ shipping for all orders under 50€. Book orders are delivered free of charge.

All orders are shipped with DHL and are insured for a value of up to 500€.

After receiving your payment, on-stock items are shipped within 2 business days.

This does not include the actual delivery by DHL. DHL normally requires approximately 3 to 5 business days for delivery within Germany. If you would like to receive your order more quickly, then please select oneday eXpress delivery when ordering.

DHL international

We charge up to 11.99€ for shipping to the below mentioned countries

All orders are shipped with DHL and are insured for a value of up to 500€.



EU-wide shipping information

Country

Shipping Cost

Payment

Shipping Duration

Bulgarien

11,99 €

Vorkasse, PayPal, PayPal CZ

4-6

Zypern

11,99 €

Vorkasse, PayPal, PayPal CZ

Estland

11,99 €

Kreditkarte, Kreditkarte, Vorkasse, PayPal, PayPal CZ

4-6

Ungarn

11,99 €

Kreditkarte, Kreditkarte, Vorkasse, PayPal, PayPal CZ

4-6

Lettland

11,99 €

Kreditkarte, Kreditkarte, Vorkasse, PayPal, PayPal CZ

4-5

Litauen

11,99 €

Kreditkarte, Kreditkarte, Vorkasse, PayPal, PayPal CZ

4-6

Malta

11,99 €

Vorkasse, PayPal, PayPal CZ

Rumänien

11,99 €

Vorkasse, PayPal, PayPal CZ

4-6

Slowenien

11,99 €

Vorkasse, PayPal, PayPal CZ

3-5

Luxemburg

8,99 €

Kreditkarte, EBAY PayPal, Kreditkarte, Vorkasse, PayPal, PayPal CZ

2-3

Großbritannien

8,99 €

Kreditkarte, EBAY PayPal, Kreditkarte, Vorkasse, PayPal, PayPal CZ

3-5

Irland

11,99 €

Kreditkarte, Kreditkarte, Vorkasse, PayPal, PayPal CZ

3-5

Portugal

11,99 €

Kreditkarte, Kreditkarte, Vorkasse, PayPal, PayPal CZ

4-5

Griechenland

11,99 €

Vorkasse, PayPal, PayPal CZ

3-5
Product description
Art.No.: A114421
MAXI COSI Pebble Grey gravel (Q Design)
Get a new car seat in case of an accident within 2 years after purchase with our certified safety promise.




--- Brand name quality from DOREL ---

Fastening and unfastening the seat belts for a lively, kicking infant is often hard work. Therefore, the Maxi-Cosi Pebble features "Easy Out" belts that stay open allowing you to get your baby out of the car seat without stress.

Once your baby is buckled up, the car seat can be fastened with the Isofix base FamilyFix, the EasyBase2 or the harness system of the vehicle. The Maxi-Cosi Pebble fits on almost every pushchair making you incredibly flexible.

FEATURES:
• 3 modes of installation: with the Maxi-Cosi FamilyFix base or Maxi-cosi EasyBase 2 or the standard 3-point belt of the car
• It offers a unique sitting position combined with the FamilyFix
• Baby can be secured with the belt in a matter of seconds, thanks to an innovative belt system
• Side Protection System offers optimum protection in a lateral impact
• Special belt routing prevents incorrect installation with the standard three-point belt
• Long service life und easy handling. You need only one single base for two consecutive car seat age groups: Maxi-Cosi Pebble (baby/0-13kg) and Maxi-Cosi Pearl (toddler/9-18kg)
• FamilyFix Base confirms correct installation of the Maxi-Cosi Pebble visually and acoustically
• Unique sitting position on the FamilyFix Base
• Height of headrest and belt harness can be adjusted simultaneously on the front
• Comes with head cushion, wedge shaped cushion, head support for younger babies and sun canopy
• Practical travel system when combined with Maxi-Cosi and Quinny pushchairs
• The car seat can be fixed on the pram with a simple "click" and can be removed easily with the memory function
• Comfortable handle
• Cover is easily removable and washable
• Storage compartment

Suitable for babies up to 13 kg (up to app. 12 months)

The Maxi-Cosi FamilyFix Base and the Maxi-Cosi EasyBase 2 are NOT included in the scope of delivery!
Service
Our Safety Warranty
Even minor damages caused by small accidents can impair the safety of car seats. We promise to replace the car seat for free in this case.
Shipping information
Parcel delivery:
We ship your order to the address of your choice. It does not need to be the same as the invoice address. If you are not at home during the day, you can have your parcel sent to your working place, a friend or relatives.
If you are not present at the time of delivery, our logistic partner will usually leave your parcel with a neighbour or in a deposit nearby. In this case, a note will be left in your post box.