HUMANA Slumber Milk 600g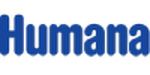 more of Humana
Delivery Time:

Approx. 2 working days
Free shipping from €50

DHL

Shipping within Germany is free of charge for orders over 50 €.

We charge 4.95€ shipping for all orders under 50€. Book orders are delivered free of charge.

All orders are shipped with DHL and are insured for a value of up to 500€.

After receiving your payment, on-stock items are shipped within 2 business days.

This does not include the actual delivery by DHL. DHL normally requires approximately 3 to 5 business days for delivery within Germany. If you would like to receive your order more quickly, then please select oneday eXpress delivery when ordering.

DHL international

We charge up to 11.99€ for shipping to the below mentioned countries

All orders are shipped with DHL and are insured for a value of up to 500€.



EU-wide shipping information

Country

Shipping Cost

Payment

Shipping Duration

Bulgarien

11,99 €

Vorauskasse, PayPal, PayPal CZ

4-6

Zypern

11,99 €

Vorauskasse, PayPal, PayPal CZ

Estland

11,99 €

Kreditkarte, Kreditkarte, Vorauskasse, PayPal, PayPal CZ

4-6

Ungarn

11,99 €

Kreditkarte, Kreditkarte, Vorauskasse, PayPal, PayPal CZ

4-6

Lettland

11,99 €

Kreditkarte, Kreditkarte, Vorauskasse, PayPal, PayPal CZ

4-5

Litauen

11,99 €

Kreditkarte, Kreditkarte, Vorauskasse, PayPal, PayPal CZ

4-6

Malta

11,99 €

Vorauskasse, PayPal, PayPal CZ

Rumänien

11,99 €

Vorauskasse, PayPal, PayPal CZ

4-6

Slowenien

11,99 €

Vorauskasse, PayPal, PayPal CZ

3-5

Luxemburg

8,99 €

Kreditkarte, EBAY PayPal, Kreditkarte, Vorauskasse, PayPal, PayPal CZ

2-3

Großbritannien

8,99 €

Kreditkarte, EBAY PayPal, Kreditkarte, Vorauskasse, PayPal, PayPal CZ

3-5

Irland

11,99 €

Kreditkarte, Kreditkarte, Vorauskasse, PayPal, PayPal CZ

3-5

Portugal

11,99 €

Kreditkarte, Kreditkarte, Vorauskasse, PayPal, PayPal CZ

4-5

Griechenland

11,99 €

Vorauskasse, PayPal, PayPal CZ

3-5
Product description
Art.No.: A077776
HUMANA Slumber Milk 600g
Humana Slumber Milk is ideal for babies after the 6th month, following any infant formula. You may feed Humana Slumber Milk from bottle or later from cup. Its special composition makes Humana Slumber Milk well-suited for dinner.

GOS: prebiotic fibres as also contained in mother's milk support the development of a healthy intestinal flora. omega-3-fatty acids: support development of the brain and nerve cells • gluten free grain: easily digestible buckwheat for long satiation.
• contains 600 g - 2 bags à 300 g (600 g yield app. 20 bottles à 200 ml or 4.1 l).

Guarantee of Quality

All Humana Products:
are designed and manufactured exclusively in Germany
are based on 60 years of experience in baby nutrition
are developed by scientists - according to latest findings at any time

Humana - Because we love children

Ingredients
Skimmed milk, vegetable oils, lactose, fructose, galacto-oligosaccharide syrup, starch, maltodextrin, 5 % pre-gelatinised rice flour, 4 % buckwheat flakes, emulsifier: soya lecithin, calcium carbonate, sodium citrate, calcium orthophosphate, vitamin mix (vitamin C, vitamin E, niacin, pantothenic acid, vitamin B1, vitamin A, vitamin B6, vitamin B2, folic acid, vitamin K1, vitamin D3, biotin, vitamin B12), vanillin, potassium citrate, magnesium carbonate, iron di-phosphate, L-tyrosin, zinc oxide, copper sulphate, manganese sulphate, potassium iodate, sodium selenate.

Important Notice:
• For baby's nutrition: Nursing as the exclusive way of feeding is ideal for baby during the first 6 months. As any follow-on formula, Humana Follow-on Formula 3 should not be used as a substitute for mother's milk during the first 6 months. On principle, it should be used from the 10th month as part of a mixed diet. Depending on growth and development of your baby, their resulting requirements may necessitate introduction of follow-on food earlier as a part of mixed food. Please consult your paediatrician.
• For baby's dental health: Do not let your child use the bottle as a replacement for their soother or for continued sucking. Just as mother's milk, infant food contains carbohydrates (e.g. milk sugar). These can cause destruction to teeth and consequential damage through frequent and continuous contact with the teeth. Bottle feeding should not take longer than breast-feeding. Please familiarise your child with drinking from cups as early as possible.

Note: Food excluded from exchange!
Shipping information
Parcel delivery:
We ship your order to the address of your choice. It does not need to be the same as the invoice address. If you are not at home during the day, you can have your parcel sent to your working place, a friend or relatives.
If you are not present at the time of delivery, our logistic partner will usually leave your parcel with a neighbour or in a deposit nearby. In this case, a note will be left in your post box.
Brand
Humana
From families for families
Gentle processing and the highest quality standards are our most important priorities. We know our 29 dairy farmers personally. Humana combines decades of experience with modern research. That's why parents of today from all over the world Humana baby foods. At Humana, everybody does their best to help babies grow up healthy and to make families happy.