Humana Follow-On Formula 2 with GOS (700 g)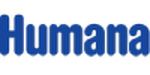 more of Humana
Delivery Time:

Item is currently out of stock
Free shipping from €50

DHL

Shipping within Germany is free of charge for orders over 50 €.

We charge 4.95€ shipping for all orders under 50€. Book orders are delivered free of charge.

All orders are shipped with DHL and are insured for a value of up to 500€.

After receiving your payment, on-stock items are shipped within 2 business days.

This does not include the actual delivery by DHL. DHL normally requires approximately 3 to 5 business days for delivery within Germany. If you would like to receive your order more quickly, then please select oneday eXpress delivery when ordering.

DHL international

We charge up to 11.99€ for shipping to the below mentioned countries

All orders are shipped with DHL and are insured for a value of up to 500€.



EU-wide shipping information

Country

Shipping Cost

Payment

Shipping Duration

Bulgarien

11,99 €

Vorkasse, PayPal, PayPal CZ

4-6

Zypern

11,99 €

Vorkasse, PayPal, PayPal CZ

Estland

11,99 €

Kreditkarte, Kreditkarte, Vorkasse, PayPal, PayPal CZ

4-6

Ungarn

11,99 €

Kreditkarte, Kreditkarte, Vorkasse, PayPal, PayPal CZ

4-6

Lettland

11,99 €

Kreditkarte, Kreditkarte, Vorkasse, PayPal, PayPal CZ

4-5

Litauen

11,99 €

Kreditkarte, Kreditkarte, Vorkasse, PayPal, PayPal CZ

4-6

Malta

11,99 €

Vorkasse, PayPal, PayPal CZ

Rumänien

11,99 €

Vorkasse, PayPal, PayPal CZ

4-6

Slowenien

11,99 €

Vorkasse, PayPal, PayPal CZ

3-5

Luxemburg

8,99 €

Kreditkarte, EBAY PayPal, Kreditkarte, Vorkasse, PayPal, PayPal CZ

2-3

Großbritannien

8,99 €

Kreditkarte, EBAY PayPal, Kreditkarte, Vorkasse, PayPal, PayPal CZ

3-5

Irland

11,99 €

Kreditkarte, Kreditkarte, Vorkasse, PayPal, PayPal CZ

3-5

Portugal

11,99 €

Kreditkarte, Kreditkarte, Vorkasse, PayPal, PayPal CZ

4-5

Griechenland

11,99 €

Vorkasse, PayPal, PayPal CZ

3-5
Product description
Art.No.: A134660
Humana Follow-On Formula 2 with GOS (700 g)
Humana Follow-on Formula 2 is ideal for babies after the 6th month after nursing or Humana Infant Formula 1. Humana Follow-On Formula 2 is also ideal after any other formula.

GOS: prebiotic fibres contained also in breast milk support the development of a healthy intestinal flora.
Omega-3 fatty acids: develop the development of brain and nerve cells.
Vitamin D: supports the calcium intake for the development of bones.
Without starch.

Important information for baby's diet:
Breastfeeding during the first 6 months is ideal for your baby. Like every follow-on formula, Lactana 2 should not replace mother's milk during the first 6 months, but should only be used after the 6th month as part of a mixed diet.
The individual growth and nutritional needs of your baby may make it necessary to use follow-on formula as part of a mixed diet before the 6th month. Please consult your paediatrician.

Please follow the instructions when preparing infant formula.
Prepare the food fresh for each meal and feed immediately. Do not re-use leftovers. Clean bottle, teat and ring thoroughly. Do not heat infant formula in the microwave (risk of scalding).
Re-seal the opened sachet, store dry and cool and consume within 3 weeks after opening. Boil the required amount of water and let cool to 50°C.
Fill half of the required amount of water into the cleaned bottle. Fill the included measuring spoon and put it into the bottle.
Close the bottle and shake well. Add the remaining amount of water and shake bottle again. Attach the teat and check the temperature of the content (approx. 37°C). Use the included measuring spoon only.

Important information on baby's dental health:
Never leave the bottle to your baby instead of a soother. Infant formulas contain carbohydrates (such as lactose) that cause caries after permanent or regular contact with teeth.

Ingredients:
Gluten-free.
skimmed milk, demineralised whey powder, vegetable oils (palm, rapeseed, sunflower oil), maltodextrine, galacto oligosaccharide syrup (from milk), lactose, glucose syrup, calcium carbonate, emulsifier: soya lecithine, calcium orthophosphates, potassium chloride, sodium citrate, vitamins (vitamin C, niacin, pantothenic aicd, vitamin E, vitamin B6, vitamin A, thiamin, riboflavin, folic acid, vitamin K1, biotin, vitamin D3, vitamin B12), potassium citrate, L-tyrosine, magnesium carbonate, taurine, iron lactate, L-tryptophane, zinc oxid, copper sulphate, potassium iodate, manganese sulphate, sodium selenate.


Shipping information
Parcel delivery:
We ship your order to the address of your choice. It does not need to be the same as the invoice address. If you are not at home during the day, you can have your parcel sent to your working place, a friend or relatives.
If you are not present at the time of delivery, our logistic partner will usually leave your parcel with a neighbour or in a deposit nearby. In this case, a note will be left in your post box.
Brand
Humana
From families for families
Gentle processing and the highest quality standards are our most important priorities. We know our 29 dairy farmers personally. Humana combines decades of experience with modern research. That's why parents of today from all over the world Humana baby foods. At Humana, everybody does their best to help babies grow up healthy and to make families happy.