Humana Children's Milk 1+ 550g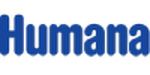 more of Humana
Delivery Time:

Approx. 6 working days
Free shipping from €50

DHL

Shipping within Germany is free of charge for orders over 50 €.

We charge 4.95€ shipping for all orders under 50€. Book orders are delivered free of charge.

All orders are shipped with DHL and are insured for a value of up to 500€.

After receiving your payment, on-stock items are shipped within 2 business days.

This does not include the actual delivery by DHL. DHL normally requires approximately 3 to 5 business days for delivery within Germany. If you would like to receive your order more quickly, then please select oneday eXpress delivery when ordering.

DHL international

We charge up to 11.99€ for shipping to the below mentioned countries

All orders are shipped with DHL and are insured for a value of up to 500€.



EU-wide shipping information

Country

Shipping Cost

Payment

Shipping Duration

Bulgarien

11,99 €

Vorkasse, PayPal, PayPal CZ

4-6

Zypern

11,99 €

Vorkasse, PayPal, PayPal CZ

Estland

11,99 €

Kreditkarte, Kreditkarte, Vorkasse, PayPal, PayPal CZ

4-6

Ungarn

11,99 €

Kreditkarte, Kreditkarte, Vorkasse, PayPal, PayPal CZ

4-6

Lettland

11,99 €

Kreditkarte, Kreditkarte, Vorkasse, PayPal, PayPal CZ

4-5

Litauen

11,99 €

Kreditkarte, Kreditkarte, Vorkasse, PayPal, PayPal CZ

4-6

Malta

11,99 €

Vorkasse, PayPal, PayPal CZ

Rumänien

11,99 €

Vorkasse, PayPal, PayPal CZ

4-6

Slowenien

11,99 €

Vorkasse, PayPal, PayPal CZ

3-5

Luxemburg

8,99 €

Kreditkarte, EBAY PayPal, Kreditkarte, Vorkasse, PayPal, PayPal CZ

2-3

Großbritannien

8,99 €

Kreditkarte, EBAY PayPal, Kreditkarte, Vorkasse, PayPal, PayPal CZ

3-5

Irland

11,99 €

Kreditkarte, Kreditkarte, Vorkasse, PayPal, PayPal CZ

3-5

Portugal

11,99 €

Kreditkarte, Kreditkarte, Vorkasse, PayPal, PayPal CZ

4-5

Griechenland

11,99 €

Vorkasse, PayPal, PayPal CZ

3-5
Product description
Art.No.: A116930
Humana Children's Milk 1+ 550g
Humana Children's Milk 1+ is perfect for children from 12 months. It supports the special nutritional needs of your child for a healthy development. Humana Children's Milk 1+ can be given as a drink in between or together with a meal (e.g. served with bread or as a milk base with muesli).

• Age-appropiate protein amount: based on the latest recommendations*
• Calcium: important for bone formation
• Vitamin D: for calcium absoprtion
• Vitamin A: supports the immune system
• Iodine: important for a healthy thyroid gland
• Vitamin B2 (riboflavin): supports the metabolism
• Iron: important for blood formation and mental development
• Gluten free
• Content 550g - 2 sachets à 275g (550g yield 52 servings à 100 ml)

Preparation:
Please read the instructions carefully before preparing Humana Children's Milk 1+. Prepare the food fresh for each meal and feed immediately. Do not re-use leftovers.
Do NOT warm Humana Children's Milk 1+ in the microwave (risk of scalding). Re-seal the opened sachet, store dry and cool and consume within 3 weeks after opening.

Ingredients:
skimmed milk, lactose, vegetable oils (palm, rapeseed, sunflower), calcium carbonate, calcium orthophosphates, vitamins (vitamin C, riboflavin, vitamin A, vitamin D3), iron sulphate, stabiliser: L+ lactic acid, potassium iodade.





Shipping information
Parcel delivery:
We ship your order to the address of your choice. It does not need to be the same as the invoice address. If you are not at home during the day, you can have your parcel sent to your working place, a friend or relatives.
If you are not present at the time of delivery, our logistic partner will usually leave your parcel with a neighbour or in a deposit nearby. In this case, a note will be left in your post box.
Brand
Humana
From families for families
Gentle processing and the highest quality standards are our most important priorities. We know our 29 dairy farmers personally. Humana combines decades of experience with modern research. That's why parents of today from all over the world Humana baby foods. At Humana, everybody does their best to help babies grow up healthy and to make families happy.