cybex GOLD Car Seat Aton 5 Pepper Black-dark grey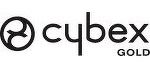 more of cybex GOLD
Delivery Time:

Approx. 2 working days
Free shipping from €50

DHL

Shipping within Germany is free of charge for orders over 50 €.

We charge 4.95€ shipping for all orders under 50€. Book orders are delivered free of charge.

All orders are shipped with DHL and are insured for a value of up to 500€.

After receiving your payment, on-stock items are shipped within 2 business days.

This does not include the actual delivery by DHL. DHL normally requires approximately 3 to 5 business days for delivery within Germany. If you would like to receive your order more quickly, then please select oneday eXpress delivery when ordering.

DHL international

We charge up to 11.99€ for shipping to the below mentioned countries

All orders are shipped with DHL and are insured for a value of up to 500€.



EU-wide shipping information

Country

Shipping Cost

Payment

Shipping Duration

Bulgarien

11,99 €

Vorkasse, PayPal, PayPal CZ

4-6

Zypern

11,99 €

Vorkasse, PayPal, PayPal CZ

Estland

11,99 €

Kreditkarte, Kreditkarte, Vorkasse, PayPal, PayPal CZ

4-6

Ungarn

11,99 €

Kreditkarte, Kreditkarte, Vorkasse, PayPal, PayPal CZ

4-6

Lettland

11,99 €

Kreditkarte, Kreditkarte, Vorkasse, PayPal, PayPal CZ

4-5

Litauen

11,99 €

Kreditkarte, Kreditkarte, Vorkasse, PayPal, PayPal CZ

4-6

Malta

11,99 €

Vorkasse, PayPal, PayPal CZ

Rumänien

11,99 €

Vorkasse, PayPal, PayPal CZ

4-6

Slowenien

11,99 €

Vorkasse, PayPal, PayPal CZ

3-5

Luxemburg

8,99 €

Kreditkarte, EBAY PayPal, Kreditkarte, Vorkasse, PayPal, PayPal CZ

2-3

Großbritannien

8,99 €

Kreditkarte, EBAY PayPal, Kreditkarte, Vorkasse, PayPal, PayPal CZ

3-5

Irland

11,99 €

Kreditkarte, Kreditkarte, Vorkasse, PayPal, PayPal CZ

3-5

Portugal

11,99 €

Kreditkarte, Kreditkarte, Vorkasse, PayPal, PayPal CZ

4-5

Griechenland

11,99 €

Vorkasse, PayPal, PayPal CZ

3-5
Product description
Art.No.: A219401
cybex GOLD Car Seat Aton 5 Pepper Black-dark grey
Gr. 0+, 0 - 13 kg, from birth up to approx. 18 months
The fifth generation of the successful infant carrier
The unique safety features, e.g. the height-adjustable headrest with integrated harness guides, which improve the excellent accident safety of the energy absorbing shell in combination with the crash test proven L.S.P. system even further, and new comfort features, e.g. the huge XXL sun canopy, add up to a perfect infant carrier for premature babies and very small newborns. A new function allows an ideal sitting angle and ensures that small babies lie with their head, neck and chest perfectly aligned. The risk of suffocation by the head falling forward is thereby significantly reduced. The infant car seat can be used belted or with one of our optional bases for easy installation.
Height-adjustable headrest (8 positions)
An 8-position headrest with integrated harness guides is another aspect of the infant carrier's optimal side-impact protection.
The height of the harness adjusts automatically depending on the height of the headrest making the fiddly threading and unthreading of the straps a thing of the past. The Y-harness system has proven to be a very effective and comfortable safety solution particularly for very small babies. The soft seat inlay attached to the headrest can also be used to regulate the height of the baby's pelvis.
Linear Side-impact Protection (L.S.P. System)
The Linear Side-impact Protection (L.S.P. System) absorbs the force of a side-impact collision in combination with the energy absorbing shell.
The very first impact of an accident is distributed by the Linear Side-impact Protection System (L.S.P. System) and its extendable protector and absorbed by the flexible material structure of the seat. The flexible material and structure of the infant car seat then absorbs the forces of an impact and channels them away from the baby.
Removable seat insert
One of the biggest challenges for safety engineers is the best possible transportation of premature babies and very small newborns, whose neck muscles and reflexes are not yet well enough developed. Unfortunately, this can lead to the baby's head tipping forward while it sleeps, which can lead to serious breathing problems.
Along with German doctors and midwives, and taking into account the findings of many tests, a function was developed that enables a near flat lying angle between head, neck and chest.The risk of suffocation is thereby significantly reduced. This is achieved through a removable seat insert, which also offers more space and comfort for bigger children once removed.
cybex travel system
With the help of an adapter, cybex infant car seats can be effortlessly converted into a practical travel system with strollers and buggies from cybex, gb and other selected brands.
Integrated XXL fold-away sun canopy
The new and huge XXL sun canopy offers great protection against high sun radiation and strong wind. It is adjustable in 4 steps, with UPF50+ sun protection and slides under a protecitve blind when not in use.
Further features:
Softly padded seat inlay: Length- and height-adjustable and attached to the headrest
Y-belts
Specifications:
Dimensions (length/width/height): 640x 430 x 390 - 560 mm
Weight: 4.8 kg
Removable cover and washable at 30 °C in delicate cycle
This product has been developed and designed in Germany
Service
Our Safety Warranty
Even minor damages caused by small accidents can impair the safety of car seats. We promise to replace the car seat for free in this case.
Shipping information
Parcel delivery:
We ship your order to the address of your choice. It does not need to be the same as the invoice address. If you are not at home during the day, you can have your parcel sent to your working place, a friend or relatives.
If you are not present at the time of delivery, our logistic partner will usually leave your parcel with a neighbour or in a deposit nearby. In this case, a note will be left in your post box.
Brand
cybex GOLD
Cybex – Safety, Quality & Functionality
The most important feature to look for when buying a car seat is safety. Cybex car seats have side cushions that absorb the pressure in case of an impact like airbags. An individually adjustable headrest that prevents the head from tilting during sleep or in an impact is also a typical feature for a Cybex car seat. Cybex has a large range of car seats in 5 weight and age categories as well as baby carriers and strollers. The functionality and design of Cybex products are outstanding.