Novalac AR Special Formula for stronger reflux 800g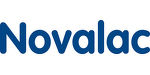 more of Novalac
Delivery Time:

Approx. 2 working days
Free shipping from €50

DHL

Shipping within Germany is free of charge for orders over 50 €.

We charge 4.95€ shipping for all orders under 50€. Book orders are delivered free of charge.

All orders are shipped with DHL and are insured for a value of up to 500€.

After receiving your payment, on-stock items are shipped within 2 business days.

This does not include the actual delivery by DHL. DHL normally requires approximately 3 to 5 business days for delivery within Germany. If you would like to receive your order more quickly, then please select oneday eXpress delivery when ordering.

DHL international

We charge up to 11.99€ for shipping to the below mentioned countries

All orders are shipped with DHL and are insured for a value of up to 500€.



EU-wide shipping information

Country

Shipping Cost

Payment

Shipping Duration

Bulgarien

11,99 €

Vorauskasse, PayPal, PayPal CZ

4-6

Zypern

11,99 €

Vorauskasse, PayPal, PayPal CZ

Estland

11,99 €

Kreditkarte, Kreditkarte, Vorauskasse, PayPal, PayPal CZ

4-6

Ungarn

11,99 €

Kreditkarte, Kreditkarte, Vorauskasse, PayPal, PayPal CZ

4-6

Lettland

11,99 €

Kreditkarte, Kreditkarte, Vorauskasse, PayPal, PayPal CZ

4-5

Litauen

11,99 €

Kreditkarte, Kreditkarte, Vorauskasse, PayPal, PayPal CZ

4-6

Malta

11,99 €

Vorauskasse, PayPal, PayPal CZ

Rumänien

11,99 €

Vorauskasse, PayPal, PayPal CZ

4-6

Slowenien

11,99 €

Vorauskasse, PayPal, PayPal CZ

3-5

Luxemburg

8,99 €

Kreditkarte, EBAY PayPal, Kreditkarte, Vorauskasse, PayPal, PayPal CZ

2-3

Großbritannien

8,99 €

Kreditkarte, EBAY PayPal, Kreditkarte, Vorauskasse, PayPal, PayPal CZ

3-5

Irland

11,99 €

Kreditkarte, Kreditkarte, Vorauskasse, PayPal, PayPal CZ

3-5

Portugal

11,99 €

Kreditkarte, Kreditkarte, Vorauskasse, PayPal, PayPal CZ

4-5

Griechenland

11,99 €

Vorauskasse, PayPal, PayPal CZ

3-5
Product description
Art.No.: A070778
Novalac AR Special Formula for stronger reflux 800g
Novalac AR

3 effects against spitting and burping

By combining two thickeners - locust bean gum and manioc starch - food becomes creamier inside the bottle and inside baby's stomach.
This makes Novalac AR suitable in case of spitting immediately after a meal (early spitting) as well as with later spitting.

Furthermore, Novalac AR contains partly split milk protein that eases digestion of milk food and thereby accelerates emptying of the stomach.

• 800g
• from birth - 12th month

High-quality recipe

All of Novalac's recipes have been developed by an interdisciplinary team of paediatricians, pharmacists, and experts in nutrition. Of course, Novalac's products meet strict German and European standards for infant food and follow-on formulas.

Made in Europe
Novalac is produced by United Pharmaceuticals in France, Spain and Denmark. The French company has been recognized as an expert in gastroenterology for more than 10 years.

Strict Tests
Before a tin of Novalac infant food leaves the dairy, it has passed 500 physical, chemical and microbiologic controls and checks. The examinations are very strict and extensive: they include the initial product, production facilities, the process and the finished product. The entire process of manufacture - from raw materials to packaging - is monitored painstakingly.

All Novalac products :

• are 100% naturally organic
• are made of fresh milk and vegetable fats
• are made with an ideal balance of linolic- and alpha-linolenic acid
• contain vitamins and minerals appropriate to daily needs
• do not contain crystalline sugar (sucrose)
• are gluten free

Ingredients:
Maltodextrin, vegetable oils (palm-, coconut-, Soya- and rapeseed oil), lactose, hydrolysed milk protein, locust bean gum, dextrose, manioc starch, dipotassium phosphate, tricalcium phosphate, calcium chloride, vitamins (A, D3, E, K1, B1, B2, B6, B12, C, niacin, biotin, folic acid, pantothenic acid), potassium citrate, choline bitartrate, potassium chloride, magnesium oxide, taurin, ferrous sulphate, inositol, zinc sulphate, potassium hydroxide, antioxidants: tocopheroles, L-carnitine, sodium selenite, copper sulphate, potassium iodide, manganese sulphate.

Important Notice:
• Mother's milk is best for children. Please consult your paediatrician or clinic, if you would like to use an infant formula.


NOTE: Food excluded from exchange!
Shipping information
Parcel delivery:
We ship your order to the address of your choice. It does not need to be the same as the invoice address. If you are not at home during the day, you can have your parcel sent to your working place, a friend or relatives.
If you are not present at the time of delivery, our logistic partner will usually leave your parcel with a neighbour or in a deposit nearby. In this case, a note will be left in your post box.