BRIO Starter Set Rock Loading Station Set 22210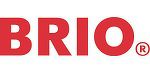 more of Brio
Delivery Time:

Approx. 2 working days
Free shipping from €50

DHL

Shipping within Germany is free of charge for orders over 50 €.

We charge 4.95€ shipping for all orders under 50€. Book orders are delivered free of charge.

All orders are shipped with DHL and are insured for a value of up to 500€.

After receiving your payment, on-stock items are shipped within 2 business days.

This does not include the actual delivery by DHL. DHL normally requires approximately 3 to 5 business days for delivery within Germany. If you would like to receive your order more quickly, then please select oneday eXpress delivery when ordering.

DHL international

We charge up to 11.99€ for shipping to the below mentioned countries

All orders are shipped with DHL and are insured for a value of up to 500€.



EU-wide shipping information

Country

Shipping Cost

Payment

Shipping Duration

Bulgarien

11,99 €

Vorauskasse, PayPal, PayPal CZ

4-6

Zypern

11,99 €

Vorauskasse, PayPal, PayPal CZ

Estland

11,99 €

Kreditkarte, Kreditkarte, Vorauskasse, PayPal, PayPal CZ

4-6

Ungarn

11,99 €

Kreditkarte, Kreditkarte, Vorauskasse, PayPal, PayPal CZ

4-6

Lettland

11,99 €

Kreditkarte, Kreditkarte, Vorauskasse, PayPal, PayPal CZ

4-5

Litauen

11,99 €

Kreditkarte, Kreditkarte, Vorauskasse, PayPal, PayPal CZ

4-6

Malta

11,99 €

Vorauskasse, PayPal, PayPal CZ

Rumänien

11,99 €

Vorauskasse, PayPal, PayPal CZ

4-6

Slowenien

11,99 €

Vorauskasse, PayPal, PayPal CZ

3-5

Luxemburg

8,99 €

Kreditkarte, EBAY PayPal, Kreditkarte, Vorauskasse, PayPal, PayPal CZ

2-3

Großbritannien

8,99 €

Kreditkarte, EBAY PayPal, Kreditkarte, Vorauskasse, PayPal, PayPal CZ

3-5

Irland

11,99 €

Kreditkarte, Kreditkarte, Vorauskasse, PayPal, PayPal CZ

3-5

Portugal

11,99 €

Kreditkarte, Kreditkarte, Vorauskasse, PayPal, PayPal CZ

4-5

Griechenland

11,99 €

Vorauskasse, PayPal, PayPal CZ

3-5
Product description
Art.No.: A036568
BRIO Starter Set Rock Loading Station Set 22210
Rock Loading Station Set
Item no.: 33210



This set offers many play options, including two lorries and a train with crane wagon. You cane hoist or lower freight from goods wagons anytime. Hoist the heavy rocks from the wagons or load them into the lorries. You make sure that they arrive safely at their destination.

Dimensions: 50 x 69 cm

32 pieces

WARNING! Not suitable for children younger than 3 years.

Shipping information
Parcel delivery:
We ship your order to the address of your choice. It does not need to be the same as the invoice address. If you are not at home during the day, you can have your parcel sent to your working place, a friend or relatives.
If you are not present at the time of delivery, our logistic partner will usually leave your parcel with a neighbour or in a deposit nearby. In this case, a note will be left in your post box.