BABYBJÖRN Baby Carrier WE Cotton Black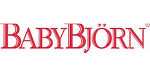 more of Babybjörn
Delivery Time:

Approx. 2 working days
Free shipping from €50

DHL

Shipping within Germany is free of charge for orders over 50 €.

We charge 4.95€ shipping for all orders under 50€. Book orders are delivered free of charge.

All orders are shipped with DHL and are insured for a value of up to 500€.

After receiving your payment, on-stock items are shipped within 2 business days.

This does not include the actual delivery by DHL. DHL normally requires approximately 3 to 5 business days for delivery within Germany. If you would like to receive your order more quickly, then please select oneday eXpress delivery when ordering.

DHL international

We charge up to 11.99€ for shipping to the below mentioned countries

All orders are shipped with DHL and are insured for a value of up to 500€.



EU-wide shipping information

Country

Shipping Cost

Payment

Shipping Duration

Bulgarien

11,99 €

Vorauskasse, PayPal, PayPal CZ

4-6

Zypern

11,99 €

Vorauskasse, PayPal, PayPal CZ

Estland

11,99 €

Kreditkarte, Kreditkarte, Vorauskasse, PayPal, PayPal CZ

4-6

Ungarn

11,99 €

Kreditkarte, Kreditkarte, Vorauskasse, PayPal, PayPal CZ

4-6

Lettland

11,99 €

Kreditkarte, Kreditkarte, Vorauskasse, PayPal, PayPal CZ

4-5

Litauen

11,99 €

Kreditkarte, Kreditkarte, Vorauskasse, PayPal, PayPal CZ

4-6

Malta

11,99 €

Vorauskasse, PayPal, PayPal CZ

Rumänien

11,99 €

Vorauskasse, PayPal, PayPal CZ

4-6

Slowenien

11,99 €

Vorauskasse, PayPal, PayPal CZ

3-5

Luxemburg

8,99 €

Kreditkarte, EBAY PayPal, Kreditkarte, Vorauskasse, PayPal, PayPal CZ

2-3

Großbritannien

8,99 €

Kreditkarte, EBAY PayPal, Kreditkarte, Vorauskasse, PayPal, PayPal CZ

3-5

Irland

11,99 €

Kreditkarte, Kreditkarte, Vorauskasse, PayPal, PayPal CZ

3-5

Portugal

11,99 €

Kreditkarte, Kreditkarte, Vorauskasse, PayPal, PayPal CZ

4-5

Griechenland

11,99 €

Vorauskasse, PayPal, PayPal CZ

3-5
Product description
Art.No.: A107159
BABYBJÖRN Baby Carrier WE Cotton Black
A new generation baby carrier that is easy to use whenever and wherever you need it. There are three front and back carrying positions. The waist belt and shoulder straps make this a comfortable, ergonomic baby carrier that can be used for a long time.

Details:
• Belly and hip carrier
• from birth to 3 years (min. 3.5 - max. 15 kg)
• Like all our baby carriers, the Baby Carrier We is designed for you to use unaided in all positions.
• The front part of the baby carrier opens up to enable you to lift your child out quickly and easily.
• Perfect fit straight away

Three front and back carrying positions

Optimal height position for newborns. There is a special inward-facing carrying position for newborns. This provides you with eye contact and all-important closeness, while allowing you to monitor your child's breathing. Maximum length 62 cm

Lower position for older babies You can carry your baby in a lower position from the age of 4 months. Keep carrying your baby facing inwards to keep eye contact. Minimum length 62 cm.

Secure and comfortable carrying on the back from 12 months. The Baby Carrier We has a unique function that allows you to safely place your child on your back. You move the baby carrier from front to back while your child sits in the baby carrier, safely and securely. The shoulder straps will remain on your body like a closed loop during the process. This unique solution allows you to place your child on your back without assistance. Simple, safe and comfortable! Max. 15 kg/100 cm.

NOTE:
With the WE infant carrier, you carry your baby facing inwards. If you like to carry your baby facing outwards, the infant carrier One is the perfect choice.

Material:
All materials used are skin-friendly and free of harmful substances. This is important to us!

COTTON:
• Main fabric: 100% cotton
• Other fabrics: 100 % polyester

Care:
• Machine wash at 40°C
• Wash separately
• with a gentle, bleach-free detergent
• Do not tumble dry

Safety:
The Baby Carrier WE meets the safety standard EN 13209-2:2005.

Service
Our Service Team - our service team helps you at all times!
We will be happy to answer questions you may have on our products. Contact us if you have any questions by sending us an email at info@baby-markt.com or call our service hotline +49 (0)231 - 53471293 (Monday-Friday 8am to 5pm).
Shipping information
Parcel delivery:
We ship your order to the address of your choice. It does not need to be the same as the invoice address. If you are not at home during the day, you can have your parcel sent to your working place, a friend or relatives.
If you are not present at the time of delivery, our logistic partner will usually leave your parcel with a neighbour or in a deposit nearby. In this case, a note will be left in your post box.